The fabrication of all Structural steel by cutting, profiling, bending and assembling.
We Fabricate to ISO 9001:2008 standards.
Fabrication includes the following:
• Chutes and Bins.
• Ducting's.
• Conveyor Structures.
• Platforms.
• Building Structures.
• All types of Grizzly's.
• Reclaimer Buckets.
• All Pipe fabrication, etc.
• Handrails and Staircases.
• Walkway's.
• All types of Welding.
• Plasma Cutting and Profiling.
• Machining shafts, flanges etc.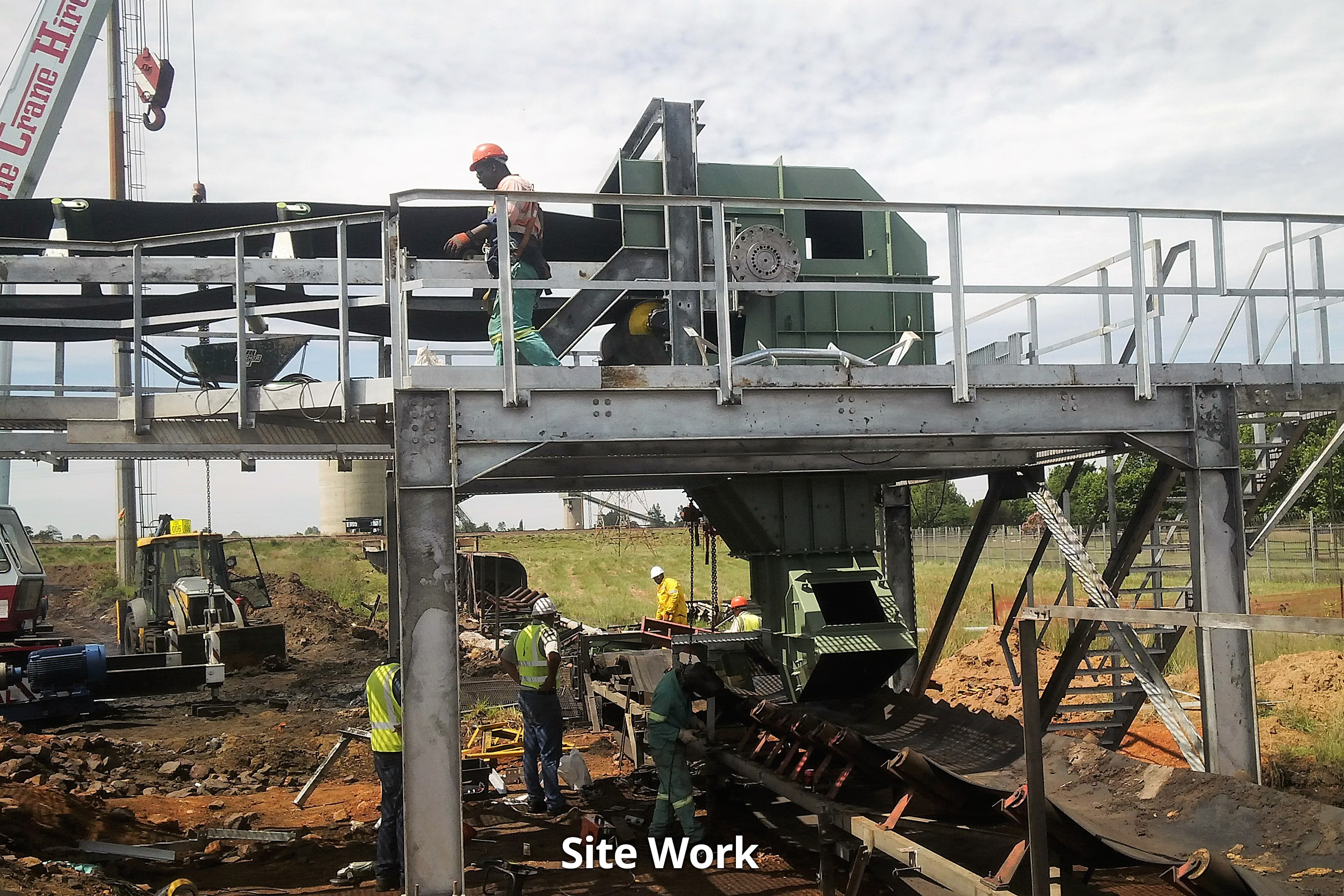 "PYTHONX PLASMA MACHINE". (www.pythonx.com)
Angle Cropping and Cutting Machine.
Bending Machine.
500 KVA Mini Sub Station for additional Electricity feed.
4 x 10 Ton Overhead Cranes.
4 x 5 Ton Overhead Cranes.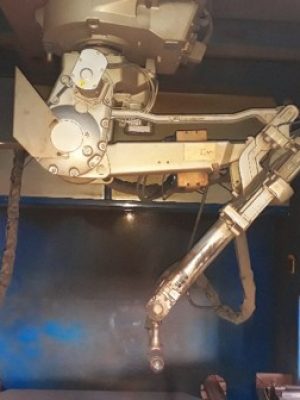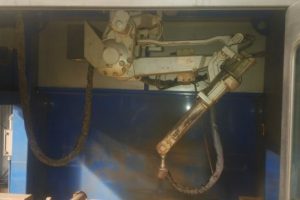 Fabrication March / April 2018