VAT: 4290266248
Head Office
9 September Street
Cnr Spring & September Str
Middelburg
1050

Tel: 087 234 9706
qrsteelworks1@gmail.com
qrsales1@gmail.com
accounts@qrsteelworks.co.za (Admin & Accounts)
Postal Address:
P.O. Box 22525
Middelburg
1050
Shareholders
Quinten Rheeder
Cell: 072 860 9925
Email: qwrheeder@gmail.com
Collins Kgaria:
Cell: 082 827 3368
Email: Malekgengk@gmail.com
Cerish Rheeder:
Cell: 082 550 5732
qrsteelworks1@gmail.com
Director:
David Rheeder
Cell:083 407 9514
Email: davidmrheeder@gmail.com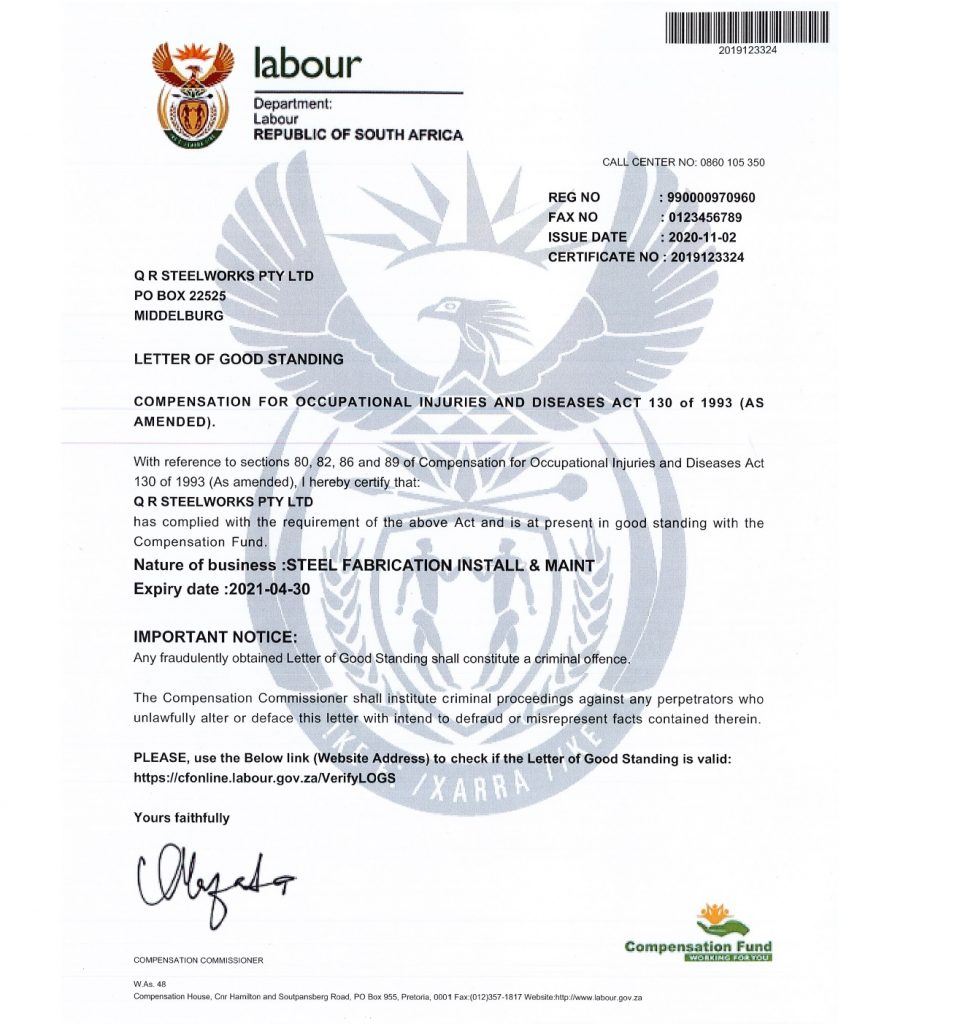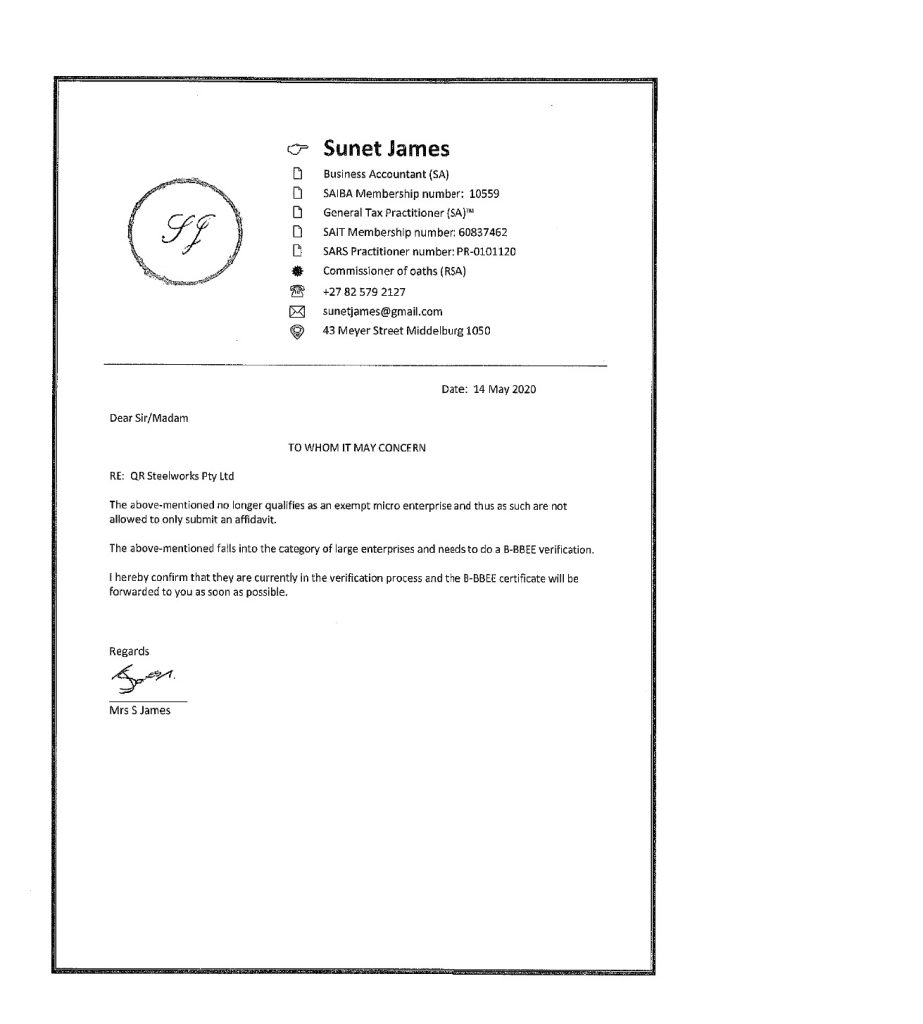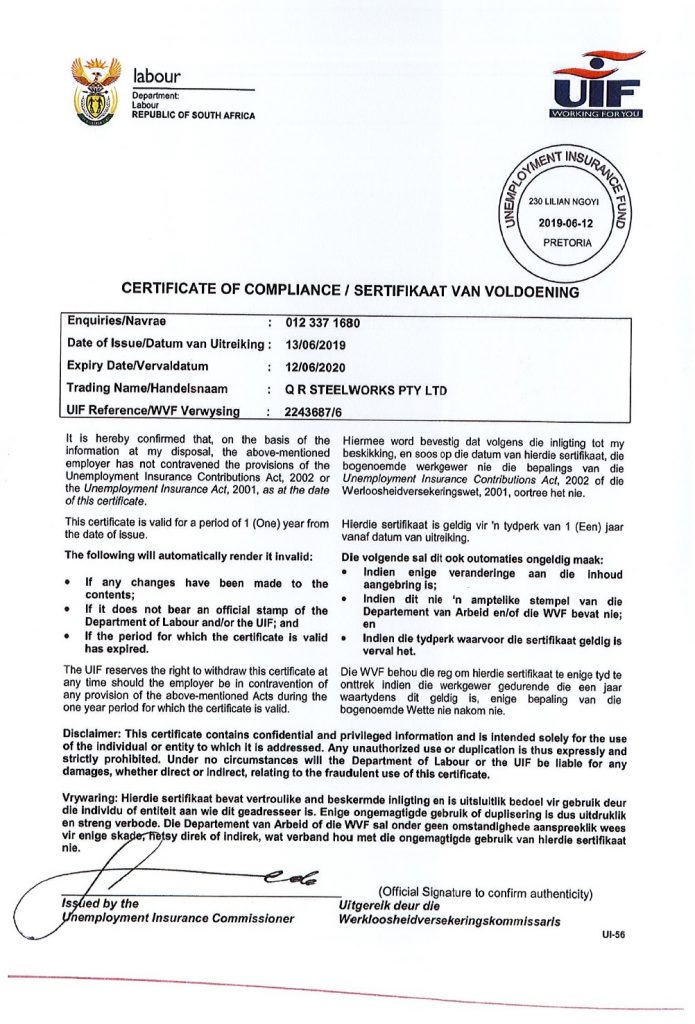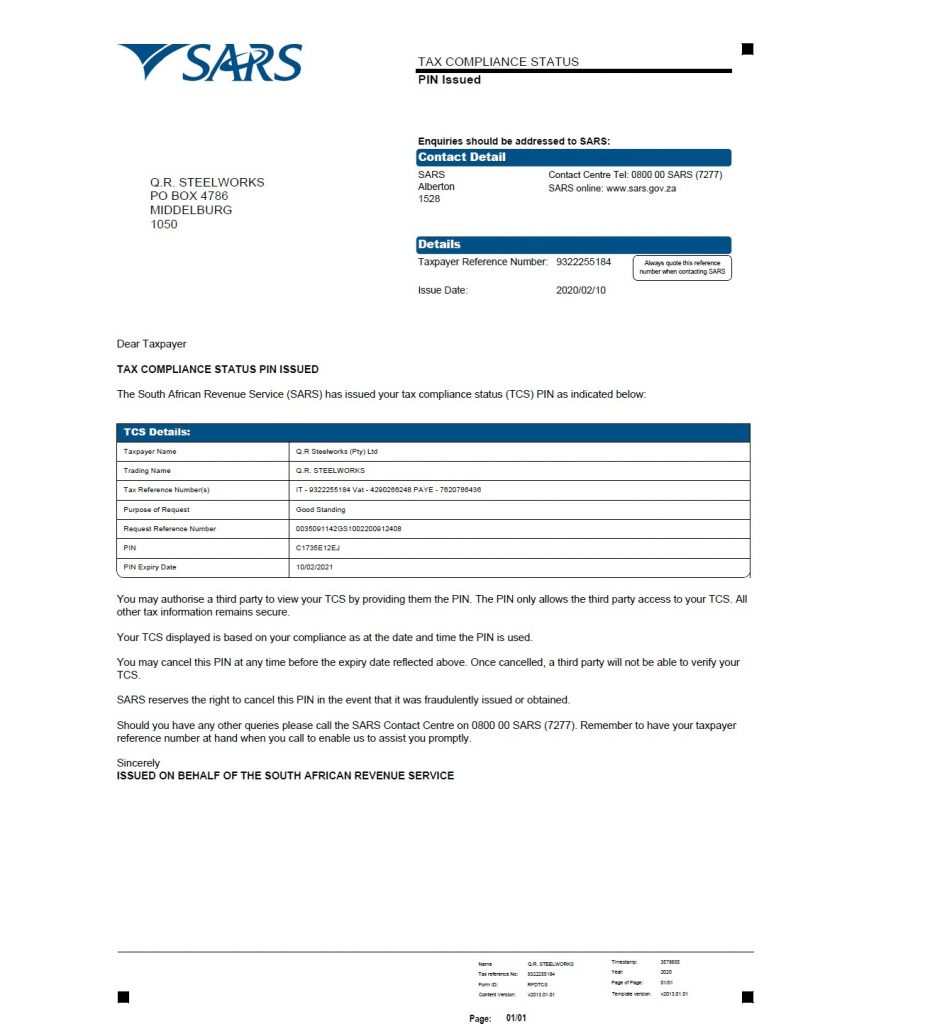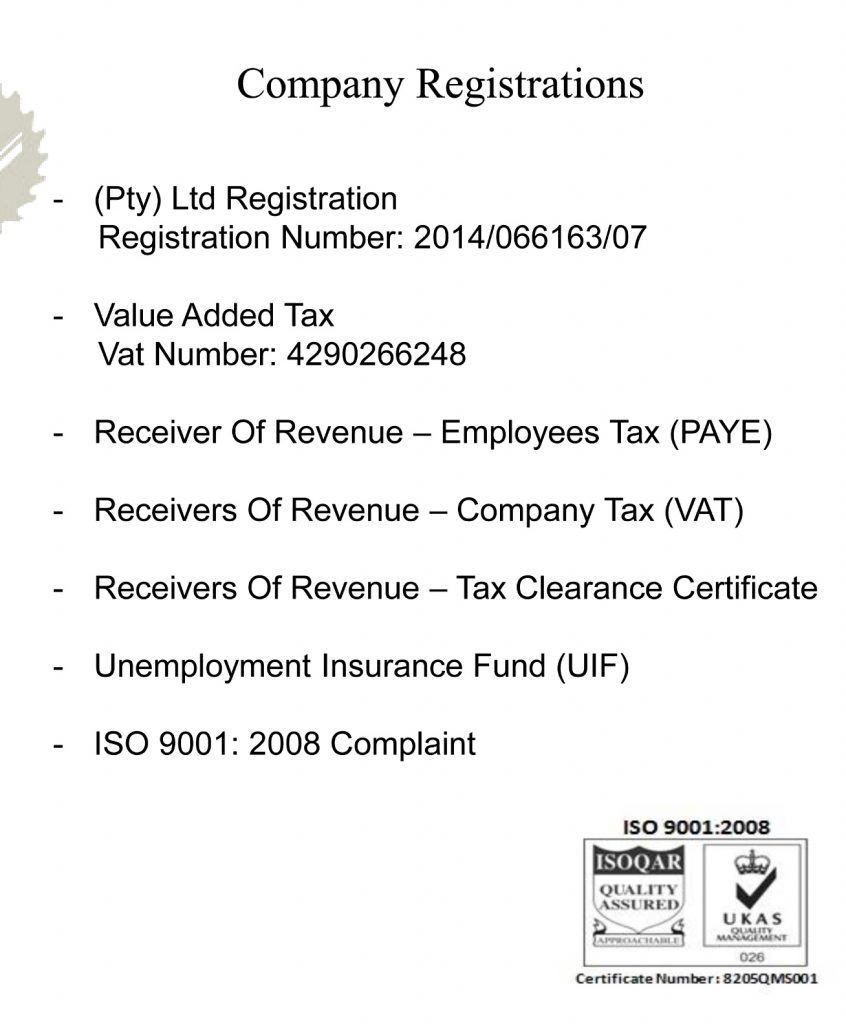 Vision and Mission Statement
Vision Statement
QR Steelworks (Pty) Ltd will continually grow as a specialised and recognised leader in Quality Resources within the steel fabricating and manufacturing sectors in South Africa and abroad.
Mission Statement
QR Steelworks (Pty) Ltd will exceed our customer's expectations by providing reliable and cost effective solutions through strong business associations, quality product resolutions, dedicated employees, extraordinary specialised service and safe practices.
Integrity
Integrity will not be compromised for customer requirements or our team of dedicated and career-minded employees.
Enthusiasm
To meet the needs and expectations of our management staff and employees for a fair, enjoyable and challenging work environment.
Work Ethic
To attract and retain quality competent employees who excel in their career, demand excellence from themselves and their co-workers. Provide opportunities and give encouragement to develop and enhance their profession skills and technical experience.
National Acceptance
To be a fabricator of choice, an industry leader in steel fabricating and engineering of all steel products through an ongoing commitment to our corporate vision, mission and values.
Health, Safety and Environmental (HSE)
Implement, establish and continuously improving Health, Safety and Environmental Programs that exceed industry standards to prevent harm to people, to property, to process and to the environment through a management system that is effective, efficient and expects excellence. Promoting a proactive approach and solutions to health, safety and environmental at all levels.